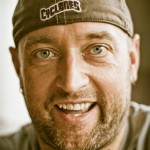 I am a beer fan who has been enthusiastically pursuing the art of home brewing for over a decade now. I inherited a basic kit from my brother who had gotten it from a friend who got it from a friend, etc. I immediately fell in love with the whole process (but especially the end result) and have since upgraded a few times.  I have gotten very good at what I love to do and am always excited to try a new recipe or process.
I spent 15+ years in various areas of the corporate grind before I got tired of all the politics and bureaucracy.  I started BeerManDan.com to share my knowledge and expertise with my fellow beer lovers. The idea is that anyone can make countless unique beers in their own kitchen for a fraction of the cost as beer purchased in the bodega or supermarket. And it couldn't be easier…I provide a customized "Brewing 101" in your own kitchen and all you need to have is water, a stove and a love of beer…I show up with everything else needed!  Whether you want to try a new hobby and see if it takes or just do a one-time batch for a wedding, birthday or any other beer-worthy occasion, BeerManDan can help.
Book a hands-on beer making session in your own kitchen today!  BeerManDan teaches brewing lessons to beer lovers all over the the greater New York City region.